Howrah PF Office Below is detailed address of PF Office Howrah with contact numbers of Regional PF Commissioner, Assistant PF Commissioner and Public Relation Officer. Visit The EPFO's Official Website For More Information.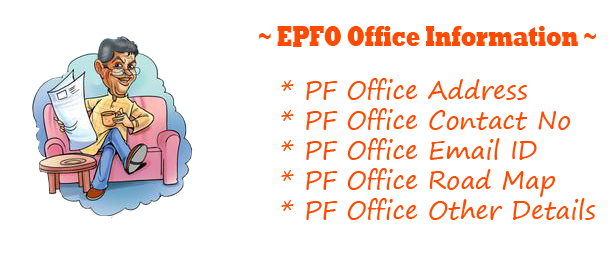 Howrah PF Office Detail's
General Information
Bhavishya Nidhi Bhawan
24 Bellilious Road, 6th Floor,
Howrah West Bengal – 711101
भविष्य निधि भवन
24 बेललिलिओस रोड, 6 मंजिल,
हावड़ा पश्चिम बंगाल – 711101
 PF Office Contact No
Phone No: +91-33-26660893, 26662609
Fax Number: +91-33-26660893
E-Mail: [email protected]
Public Relation Officer
Phone Number: +91-33-26662933
Howrah PF Office
Road Map
IMPORTANT :-
This website is not an "PF Office" Official Site.

This website is a private site which acts as Guide for EPF Questions.
If you have any questions from us, you can comment below.
यदि आपको हमसे कोई प्रश्न पूछना है तो आप नीचे कमेंट कर सकते हैं।