Gurgaon PF Office Below is detailed address of PF Office Gurgaon with contact numbers of Regional PF Commissioner, Assistant PF Commissioner and Public Relation Officer. Visit The EPFO's Official Website For More Information.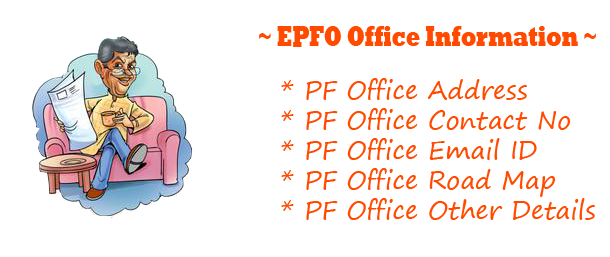 Gurgaon PF Office Detail's
General Information
Bhavishya Nidhi Bhawan,
Plot No.43, Sector 44,
Gurgaon Institutional Area,
Gurgaon, Haryana – 122002.
भविष्य निधि भवन,
प्लॉट 43, सेक्टर 44,
इंस्टीट्यूशनल एरिया गुड़गांव,
गुड़गांव, हरियाणा – 122002
PF Office Contact No
Phone No: +91-124-2578747,
Fax: +91-124-2578634
E-Mail: [email protected]
Public Relation Officer (PRO)
Phone Number: +91-124-2578637, 2578638
PF Helpline Number: 1800-118-005
PF Balance Inquiry Missed Call Facility.
All India PF Office WhatsApp Helpline No.
All India PF Office Short Code SMS Service.
Social Media Support: Facebook, Twitter, Youtube.
Official site: epfindia.gov.in
EPFO India Online Services
How To Check PF Balance
How To Check PF Claim Status
How To Download PF Passbook
How to PF Withdraw Online Process
How To Download PF Offline Form 
How To File A Complaint PF Grievance 
How To UAN Registration Online Process
PF Online Transfer to Any Other PF Account
Gurgaon PF Office
Road Map
IMPORTANT :-
This website is not an "PF Office" Official Site.

This website is a private site which acts as Guide for EPF Questions.
If you have any questions from us, you can comment below.
यदि आपको हमसे कोई प्रश्न पूछना है तो आप नीचे कमेंट कर सकते हैं।